---
1. Place brew bag in your favorite mug.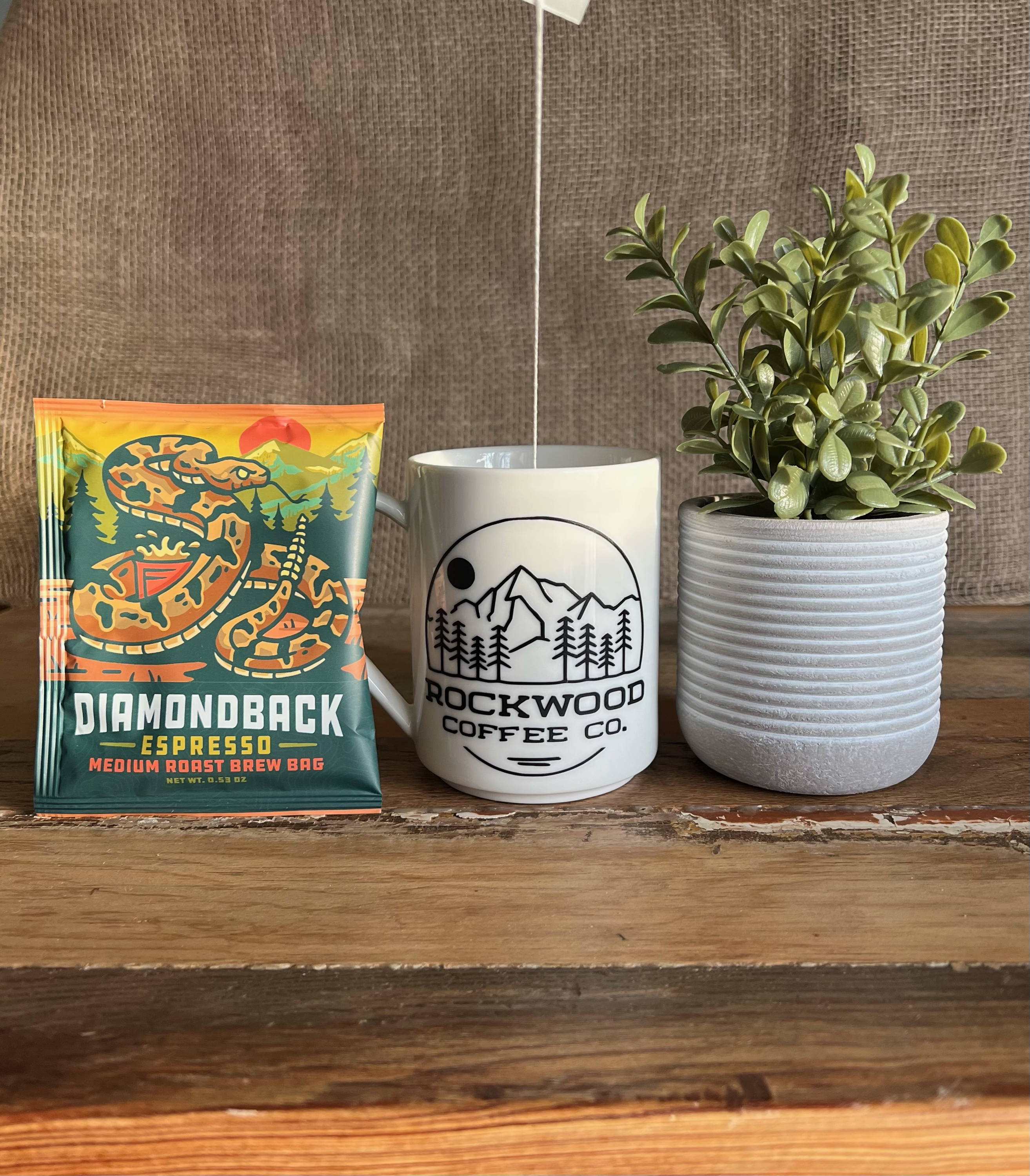 ---
2. Pour 8 oz. of water just off boil over bag. Water temperatures between 205-210 work best!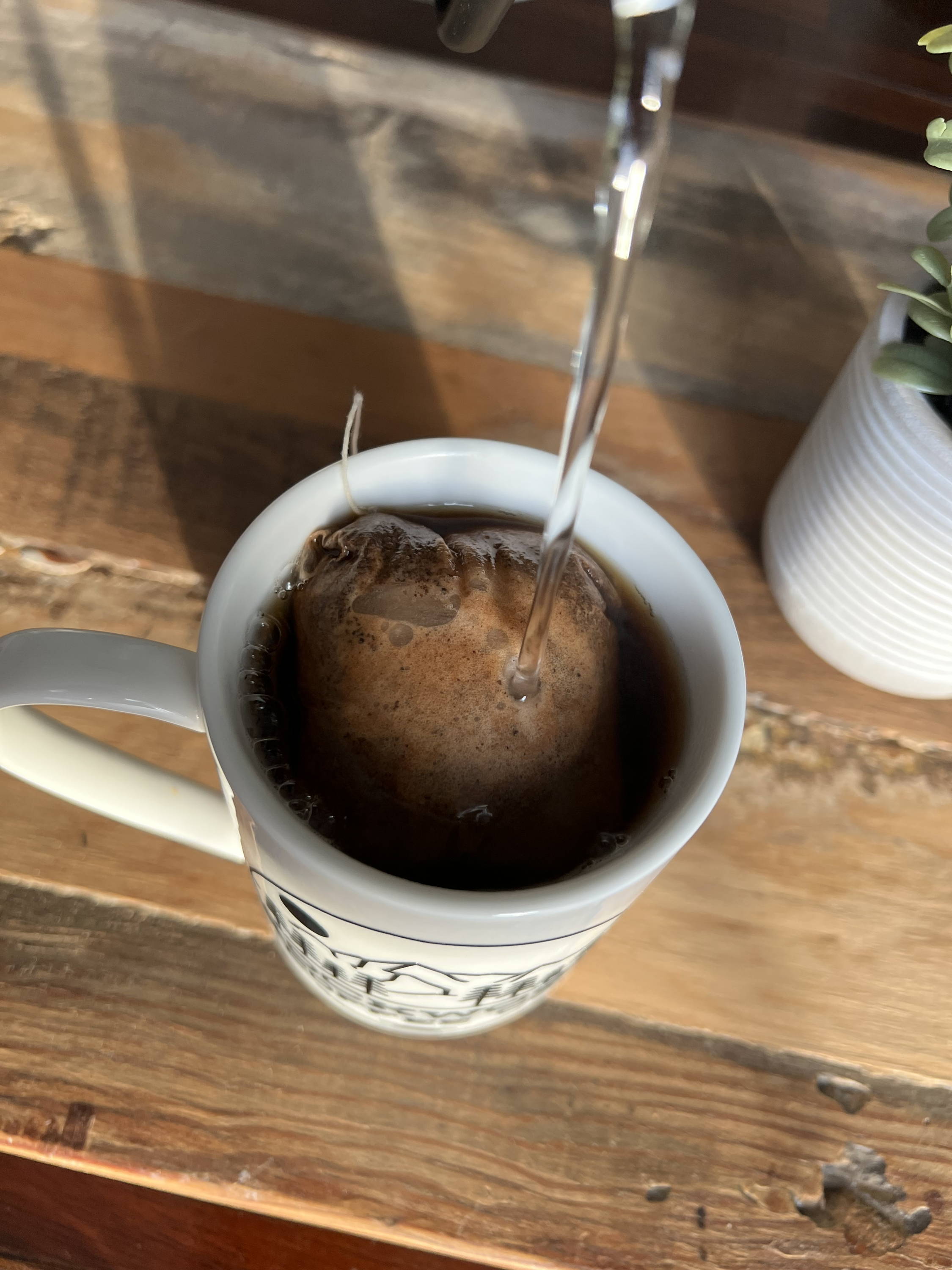 ---
3. Give the bag a couple dunks, you can do more for a stronger cup.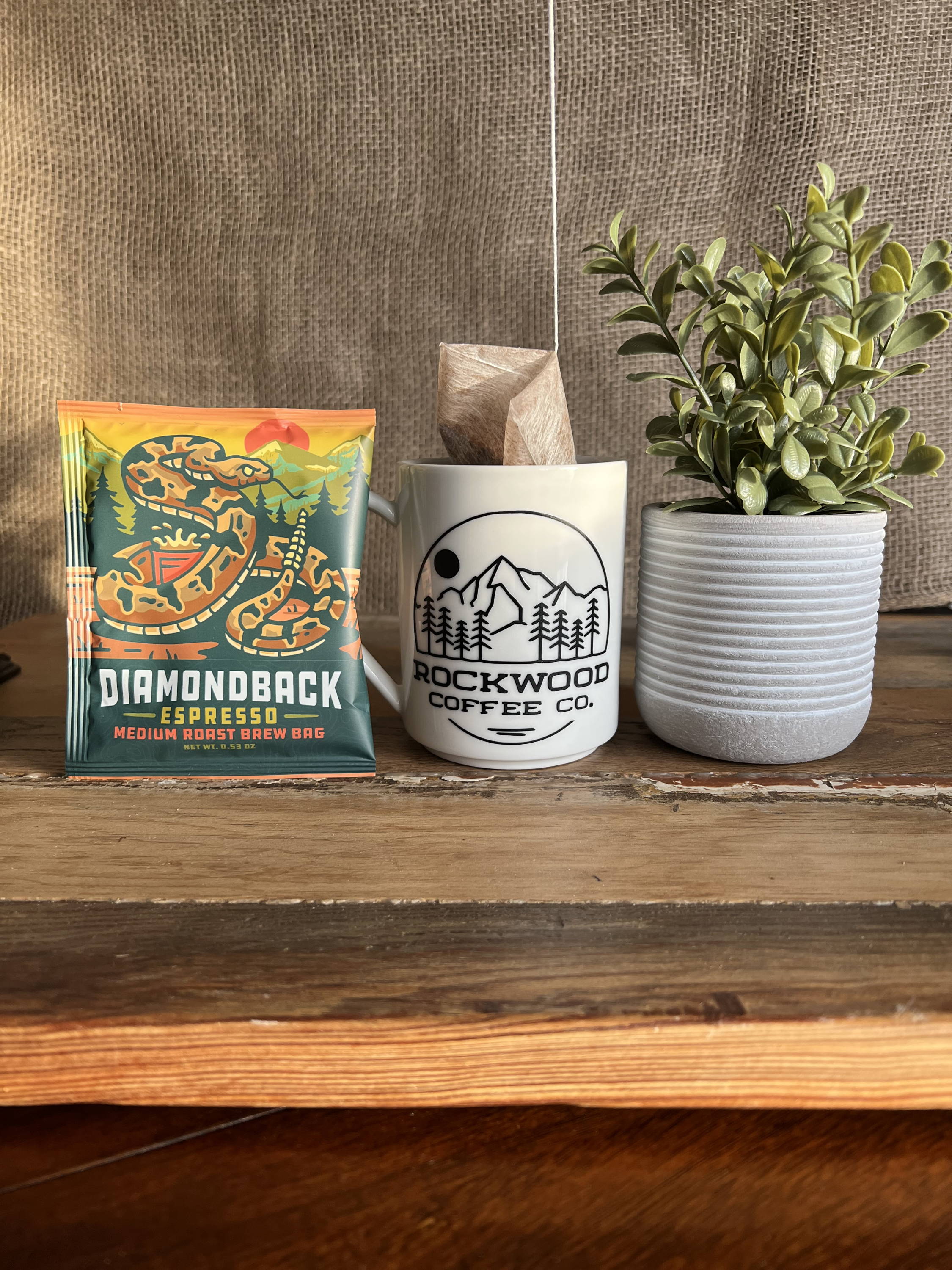 ---
4. Allow the brew bag to steep for 5 minutes.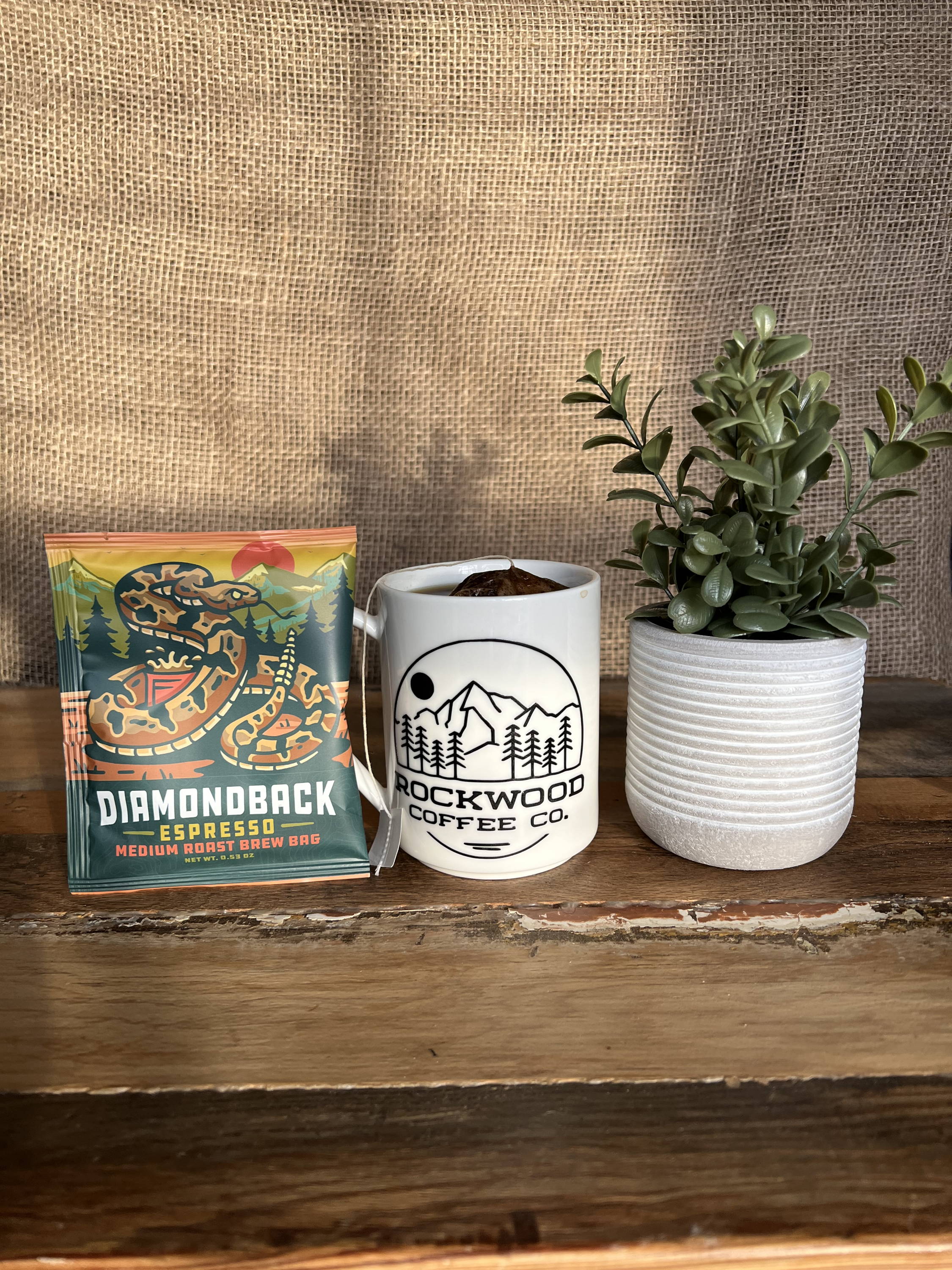 ---
5. Remove bag & enjoy your easy and delicious cup of Rockwood Coffee!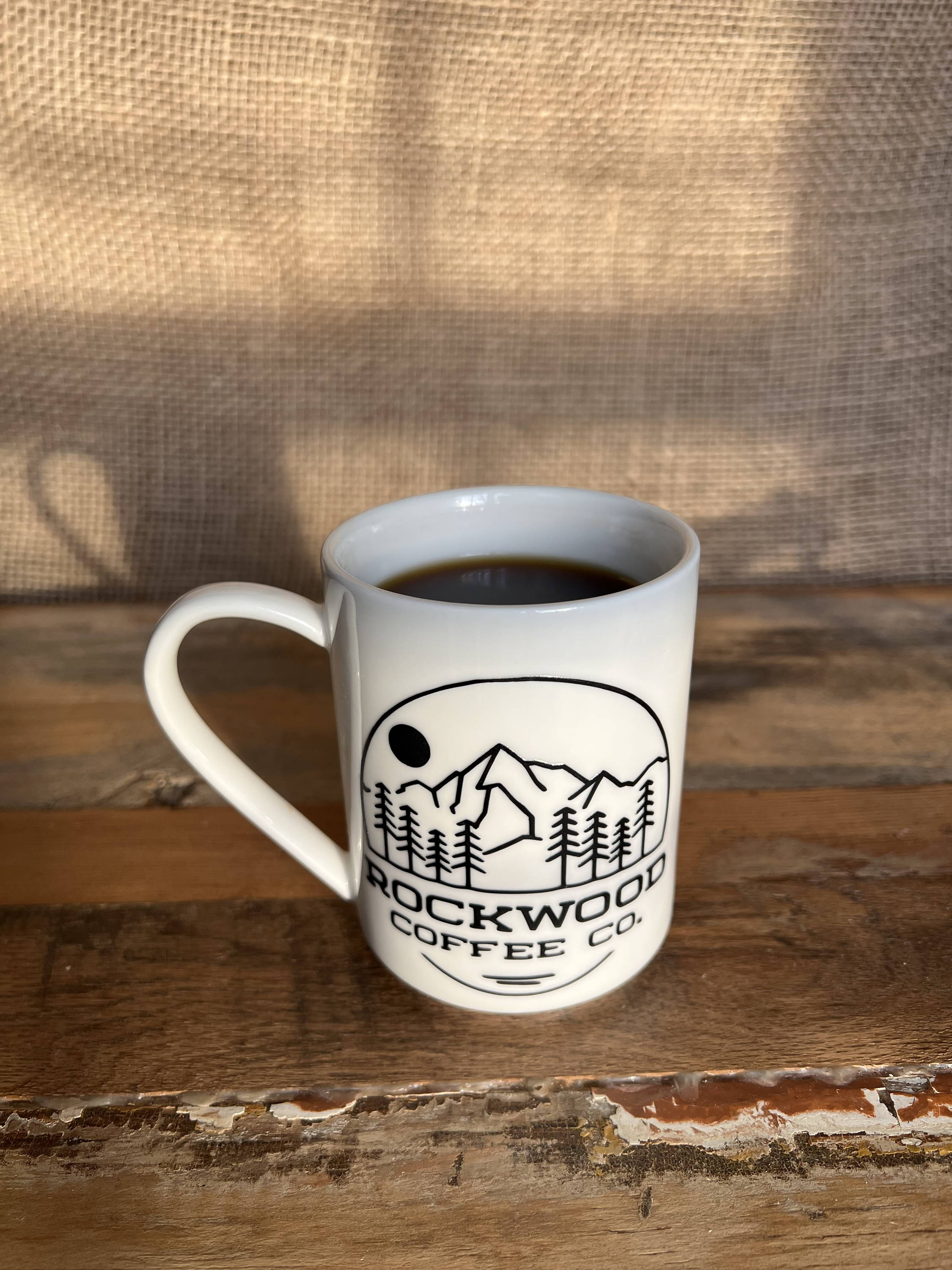 ---