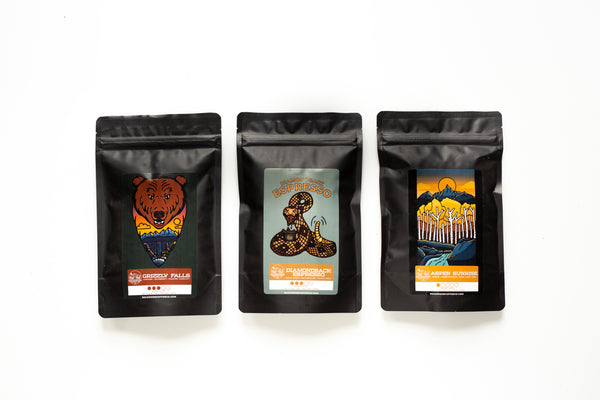 This sampler includes a 3 ounce bag of each of our popular House Blends: Grizzly Falls, Diamondback Espresso, and Aspen Sunrise. Each blend is 100% Arabica, specialty grade, and small-batch roasted. 
Are you debating over which blend is right for you? Do you want to get your coffee-loving friends and family the perfect gift? Our Triple Dripper is here to help! Starting with the Triple Dripper is the best way to find your new favorite! It provides a complete Rockwood Coffee tasting experience. 
It's the way coffee should be.