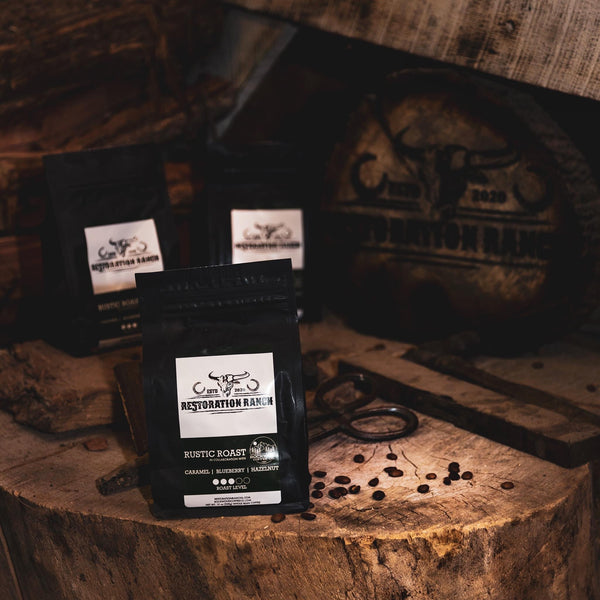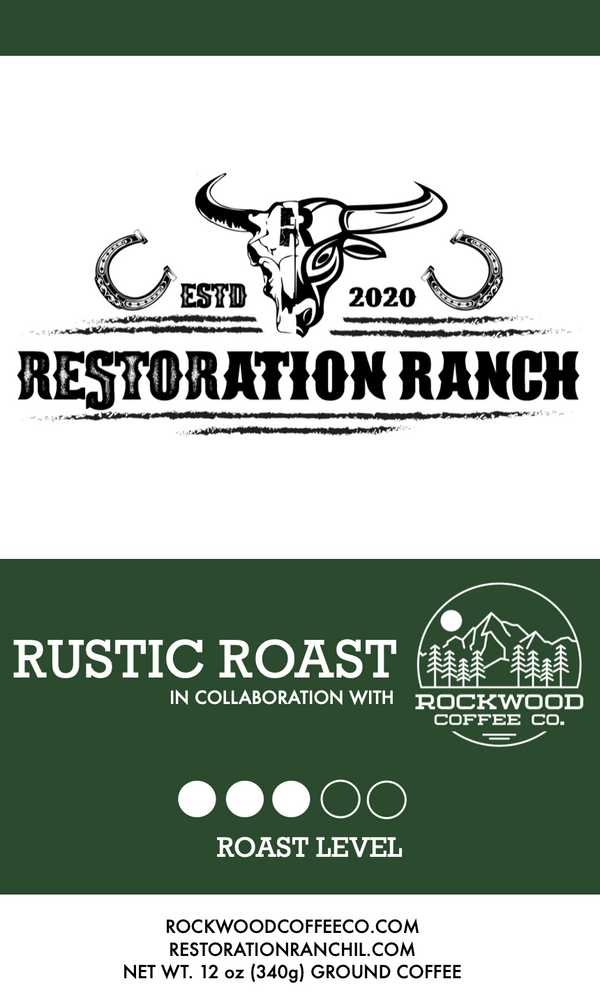 We are proud to partner with Restoration Ranch out of Belleville, IL on a custom coffee blend that fits their organization's mission and vision. Rockwood Coffee Co. has committed to donate 70% of the profits back to Restoration Ranch for each bag of Rustic Roast sold. 

The Rustic Roast blend is a medium roast coffee, that reminds us of sitting by the campfire or a peaceful hike in the woods. It is available in Whole Bean or Ground. 
Restoration Ranch exists to provide a unique platform for the community that will strengthen relationships and offer a variety of activities in a convenient location, in order to share the good news of God. To learn more about the mission of Restoration Ranch and their upcoming activities, click here to visit their website!