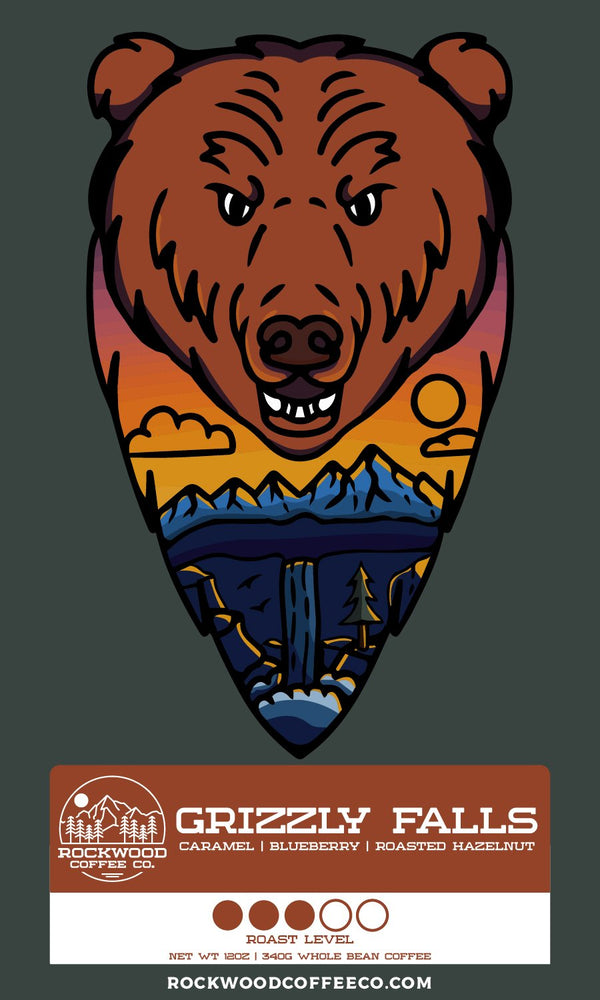 Our Grizzly Falls blend is a medium roast with tasting notes that remind us of caramel, blueberry, and roasted hazelnut. It's a balanced cup that's un-bear-ably delicious. Grizzly Falls is a well balanced blend of coffee from Papua New Guinea, Ethiopia (Guji region), and Nicaragua. All three coffees are individually roasted to their peak flavor profile to ensure you get the perfect blend in your cup!
Available in Whole Bean or Ground
Recommended Brew Method: Drip or Pour Over (We love it in an AeroPress.)
It's the way coffee should be.