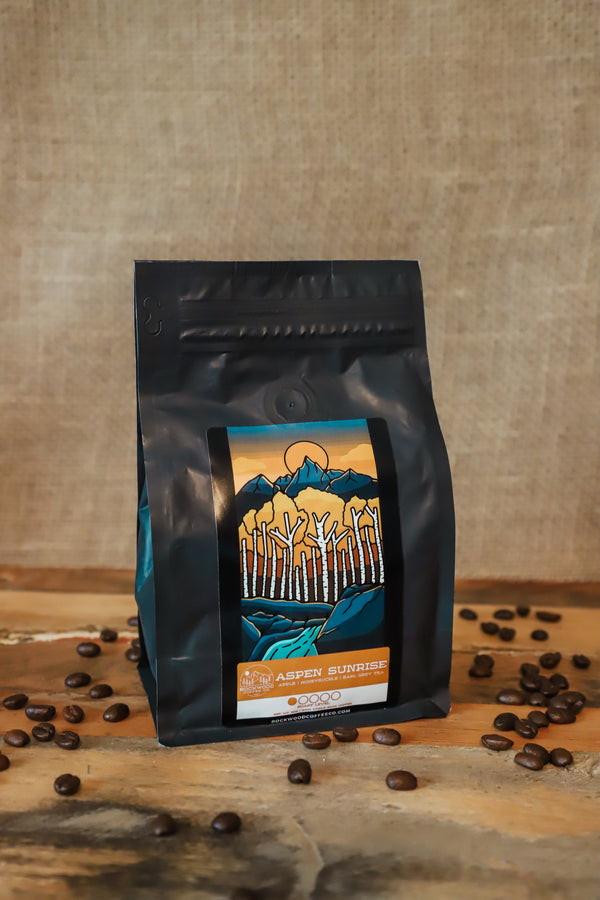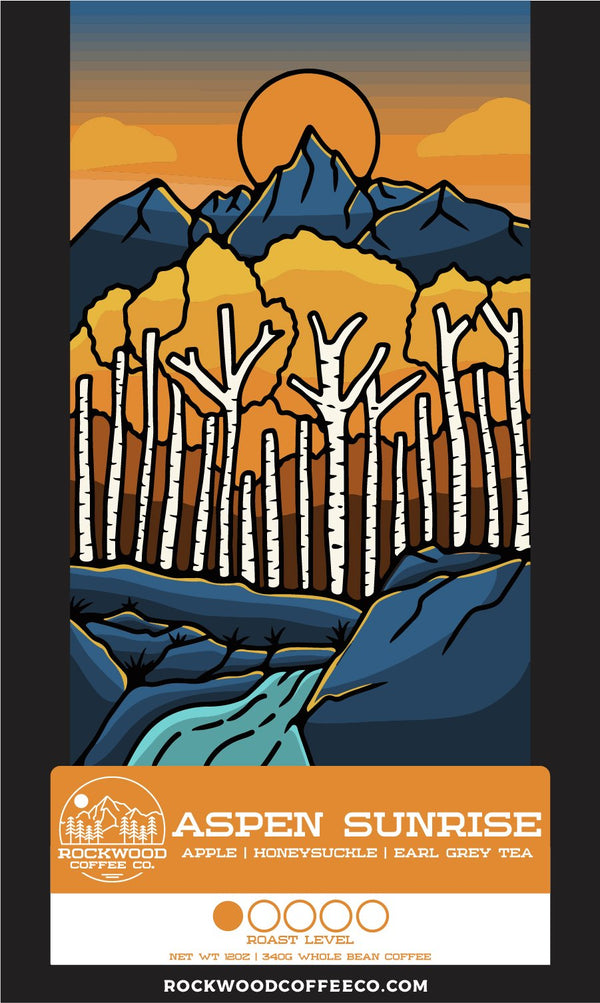 Our Aspen Sunrise blend is a light roast, with tasting notes that remind us of Apple, Honeysuckle, and Earl Grey Tea. It's the elevated version of a typical breakfast blend. It starts out nice and bright and finishes incredibly smooth. Like a warm ray of sunshine filtering through the trees, or a cool breeze on a warm summer day, drinking a cup of Aspen Sunrise will be the best part of waking up.
Aspen Sunrise is a blend of a natural processed Ethiopian coffee from the Guji region and a washed process Ethiopian coffee from the Yirgacheffe region. The blend contains 60% of the natural Ethiopian and 40% of the washed Ethiopian. Both coffees are individually roasted to their peak flavor profile to ensure you get the perfect blend in your cup!
Available in Whole Bean or Ground.
Recommended Brew Method: Drip or Pour Over (We love it in a Kalita Wave.)
It's the way coffee should be.